Why publish your strategy on C2?
Hint: Hold your mouse over box to learn more
Enter buy/sell signals
Use the simple C2 web page... or link your real brokerage account... or use your favorite software such as TradeStation, NinjaTrader, MetaTrader, MultiCharts... or use our programmer APIs.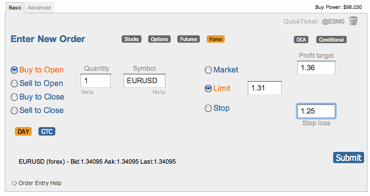 Or link your real-life brokerage account to let us ready your trades...
Or send your signals to C2 through one of these methods:
Your job
Tracks and publishes results
Our 129,000 registered users are looking for trading strategies. If yours is good, they will "subscribe" and pay you.
Our job
Our advertising and marketing brings subscribers
We spend a lot of money and time attracting active traders to our site (you found us, didn't you?), and establishing partnerships with brokers, all of which means more traffic to your startegy, more interest in it, and more subscribers.
Our job
Sends signals to subscribers
Enter your signal once. We take care of transmitting it to your subscribers, however they prefer: email, cellphone, or instant messenger.
Our job
Handles AutoTrading
We have relationships in place with brokers so that your trade signals can be automatically traded in your subscribers' brokerage accounts. You do not need to do anything special. Just manage your strategy on C2, and suddenly it becomes "AutoTradable" at a large number of brokers - with more being added every month.
...and many more!
Our job
Handles Subscription Payments and credit cards
We'll take care of billing your subscribers on your behalf, and send you what you are owed every month.
Our job
Why run your strategy on Collective2?
Collective2 is the world's largest open trading-strategy platform. If you are good trader, or have developed a good trading algorithm or trading method, you should publish your trades on C2.
Earn money selling your signals.
With over

129,000

registered users, and hundreds of millions of dollars of automated transactions flowing through our platform each week, Collective2 is the dominant trading strategy platform. If your strategy performs well at C2, you will probably make money. How much? That obviously depends on your strategy, but we can give you some benchmarks. The highest-grossing strategy on C2 has earned over a half-million dollars. Other strategies approach the $100,000 dollars in revenue level. And quite a few good strategies cluster around the $20,000 to $30,000 level.
Offer AutoTrading to your clients... instantly. Our AutoTrade technology is compatible with more brokers than anyone else. When you publish your strategy using Collective2, you automatically offer the world's best AutoTrade technology to your strategy subscribers. This increases the appeal of your strategy. And here's what you need to do to offer AutoTrade technology to your subscribers: nothing. That's because our AutoTrade technology is completely transparent and seamless to strategy developers: just enter your buy/sell signals through Collective2; and we take care of the rest, including making your strategy "auto-tradable" at more brokers than anyone else.
Multiple instruments. We support stocks, futures, forex, and options. Plus markets around the world, including: USA, UK, Europe, Australia, Singapore...
Powerful order types. Trade the way you want. Our FastFill trade engine supports conditional orders, time-based orders, relative profit targets and stop losses, and One-Cancels-Another (OCA) groups. Enter your signals directly into our Web-based order screen.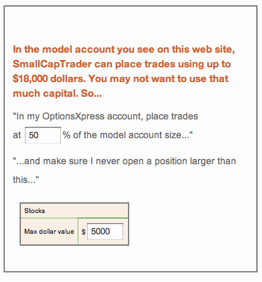 Continue to use the trading software you love. Enter your signals directly into our Web-based order-entry screen... or use the popular trading software that you are accustomed to. Collective2 is compatible with TradeStation, MetaTrader, NinjaTrader, IB's TWS, and others. (Learn about compatible signal-entry choices.)
Subscriber friendly. By offering your strategy on Collective2, you immediately gain access to broad range of subscriber-friendly options. Subscribers can sign up for AutoTrading, or can receive signals through email, or Instant Messenger, or cell phone. Like other aspects of C2, this is transparent to you; as strategy developer, you focus only on providing your signals.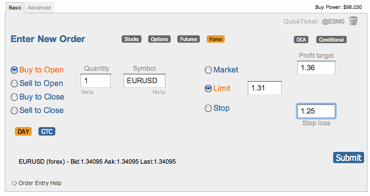 Flexible business support. Selling a trading strategy is more than entering orders. When you publish and manage a trading strategy, you are running a business. C2 offers powerful tools to help you. In addition, we offer flexible subscriber management tools, including custom pricing for certain individuals you designate, special coupons you can distribute, caps on subscriber numbers, plus private email broadcasts and private forums for subscribers.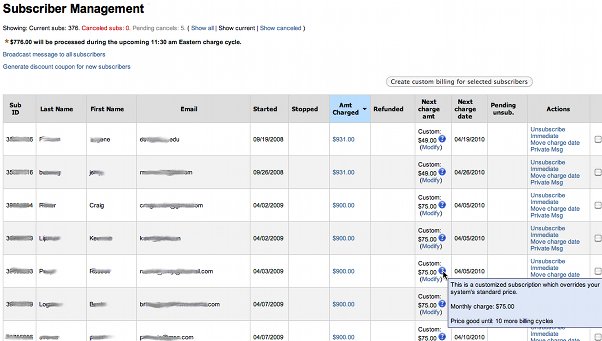 Protect your Intellectual Property. You only need to reveal the information about your strategy that you want to reveal. If you use an automated strategy such as a MetaTrader EA or a TradeStation EasyLanguage program, you do not reveal (or even distribute) your program to anyone! Also, you can delay trade data -- even closed trade information -- from non-subscribers for a period of time that you specify.
Use the C2 brand... or not. After over a dozen years in this industry, trading strategies hosted, and 129,000 subscribers registered, we think that C2 is the dominant company in this space, and that the Collective2 brand standing behind you makes your trading strategy even more appealing to subscribers. Subscribers know the C2 brand means: reliable trading, honest subscriber-management, transparent disclosure, and a rock-solid AutoTrade platform. But if you want to create a private Web site that offers only your trading strategy, at your own custom Web address, we allow that, too.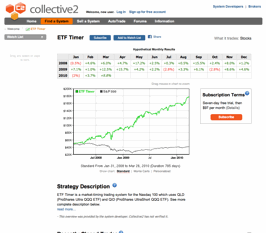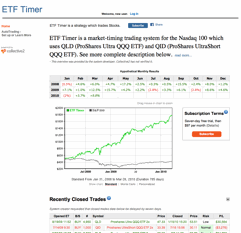 How much does Collective2 cost for strategy developers?
You can create a trading strategy for free. Use this period to try our features. Enter up to five buys or sells ("signals"). If you like us (we're sure you will) then we ask you to pay a semi-annual listing fee to maintain your strategy on our site:
$120 every six months
$105 for any strategy added within one month of first
Ask about discount for ten or more strategies
Once you start signing up subscribers, we'll take care of all the transaction processing. We charge a flat 30% fee for any subscriptions you collect through Collective2, but only if and when you collect subscription fees. This fee includes our credit card costs.
Everything is included:
Offer Autotrading to subscribers. Included.
Broadcast signals via email, Instant Messenger, or cell phone. Included.
Private forum for your subscribers. Included.
How do I begin?
Just create your first strategy on Collective2. Ready? Let's start.