About Collective2
How to use Collective2
Collective2 lets you choose from a library of trading systems, and then lets you automatically trade those systems in your brokerage account.
Step 1: Find a system
Use System Finder...
Start with our System Finder, which lets you choose systems with a simple point-and-click interface.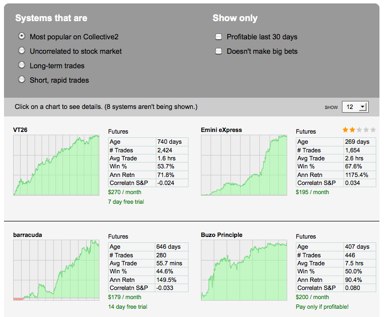 ...or use The Grid
The Grid lets you scan for systems using mathematical parameters. Want to see all the systems that trade stocks, have a 70% winning trade percentage, and have returned >+3.5% in the last 90 days? The Grid is for you, Quant Boy.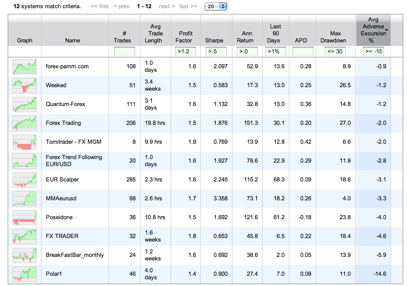 Step 2: Check out the details
Once you've found a system that interests you, click on it to see all the details.
How has the system performed, month by month?

Zoom into the equity chart.

Examine the historical record, trade by trade.

What do other people who trade the system say?
Step 3: Subscribe
Once you've examined the system and decided you like it, you're ready to subscribe. "Subscribing" is like subscribing to a newsletter.
Each subscription costs a small amount of money each month. The price varies, and is determined by the system creator. We make it easy to cancel with just one click, at any time, no questions asked.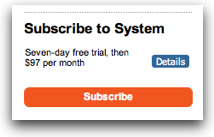 Step 4: Turn on AutoTrade
Specify broker and account
Now the magic starts. First tell us which broker you use. A growing number of stock, option, futures, and forex brokers are Collective2 compatible.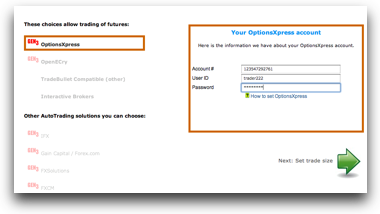 Tell us the trade sizes you want
Next tell us how big or small to make the trades in your account. Our advice: start small. You can always increase your quantities as you grow more comfortable with AutoTrading.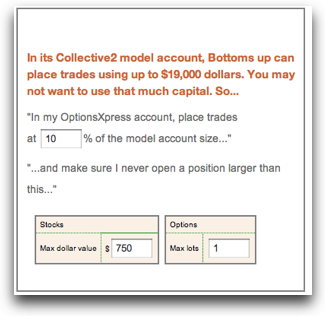 Ta da! That's it. You'll start to see new trades placed in your brokerage account automatically, as soon as the next trade is issued.
Step 5: Trade automatically... or "interfere"
Sure, the beauty of Autotrading is that you can let your systems do all the work. But that doesn't mean you are out of control.
Collective2 lets you stay in the loop, and in control. Watch the trades being placed, as they happen. Examine your open positions, and profit-and-loss, in real time, on this web site.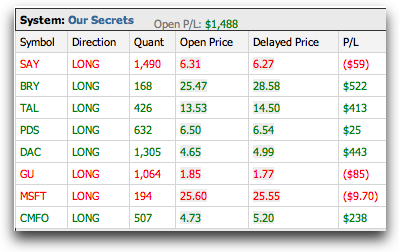 Get up-to-the-second profit and loss reports for all of the trading systems you are using.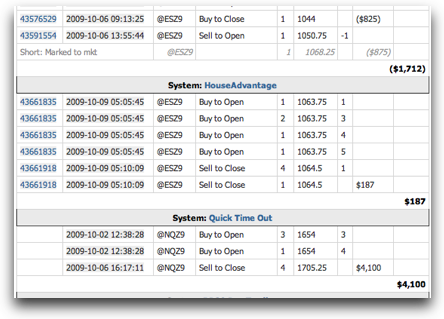 You can override the trading system at any time. For example, if a trade is in profit, and you want to close it to lock in the gain, go ahead and do that.
Or, if you see a losing trade that you don't like, close it. Or shut down AutoTrading completely, and instantly, any time of day or night.
"So where do I start?"
Pretty cool, ain't it?
Let's get started. First, find a system you like. The best place to do that is to use our System Finder.