Import your real-life broker account track record
If you already have a real-life broker account, you can import your trading track record into Collective2. You will be able to attract subscribers to your trading strategy based on performance you've already achieved.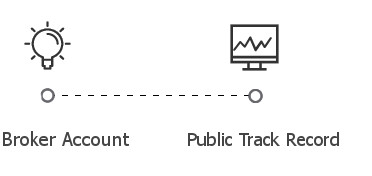 Some important things to point out:
You must import your full track record. No selective cherry-picking which time period to import.
Once your track record is imported, we will not continue to automatically add to your track record here on

Collective2

based on your latest broker trades. You will need to submit any new trades to

Collective2

on an ongoing, go-forward basis, using one of the methods we make available.
We import trades for only those instruments we support here at

Collective2

. No OTC or penny stocks, no bonds, no mutual funds... for now.
Our import technology is a work in progress. We only support stocks and options currently, and will add futures and forex soon.
Let's get started!