Overview
If you run a trading system on Collective2, you can use Collective2's Web order entry screen to type in new trading signals. But some customers prefer to use NinjaTrader to enter trades into Collective2. Once you set up NinjaTrader, orders can be entered into your C2 system without your needing to log in to Collective2 Web site. In addition, you can use NinjaTrader's manual buy / sell order entry, or you can use NinjaTrader's automated strategies to enter new signals into C2.
It's free. (Until...)
NinjaTrader allows you to download a free trial version of its program. NinjaTrader has asked us to enforce the following policy: you can use the free version of NinjaTrader until your trading system on C2 has subscribers. After you have subscribers, either paying or non-paying, NinjaTrader will require that you pay for NinjaTrader. C2 will not accept NinjaTrader-generated trade signals from an unlicensed NinjaTrader for any system that has subscribers. Please note that you will need to use the Multi-Broker Version of NinjaTrader to support Collective2 trade entry.
Downloading
Download NinjaTrader

You can download NinjaTrader here.

Setup your NinjaTrader
NinjaTrader provides detailed setup instructions, so we will merely summarize the key points below:
Before you start...
You will need to know your Collective2 system id. To find out your system's id, log in to C2, and go to your system details page (press the

near your system). You'll see something like this:
The picture below is only an example, of course. Your system id will be different.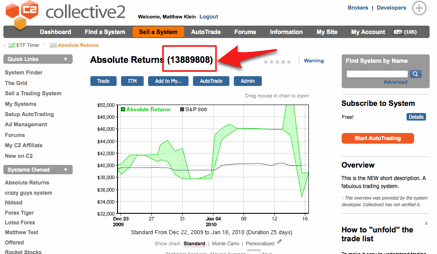 Also, you will need to set up a NinjaTrader compatible real-time quote provider in order to use NinjaTrader with Collective2. The simulated/demo quotes will not work.
---
How to Setup NinjaTrader for use with Collective2 (C2)
Once you know your system id, you are ready to set up NinjaTrader. Download the program, double-click to run: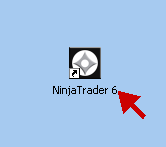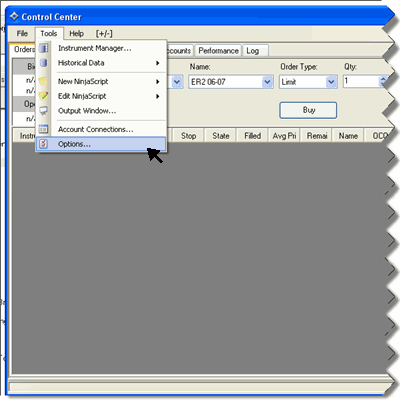 ---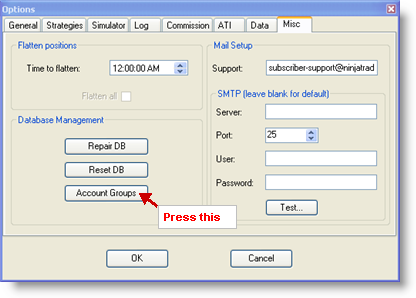 ---
Example: Your C2 system id is 1234567. Your password, needed to login to C2, is lovebabylove. For every trade you place using NinjaTrader, you want twice as big a quantity to be placed in your C2 system. So, your Account Group Name would be: C2;1234567;lovebabylove;2
---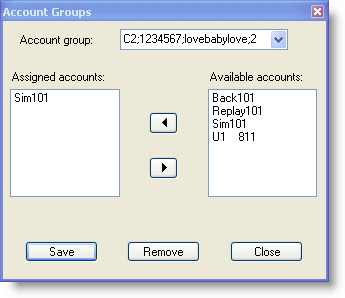 Assign an account(s) from the list of available accounts. You can always use a "Sim101" - i.e. the Simulation account - until you set up a broker or quote feed.

Press the "Save" button to save the Account Group


Press the "Close" button to close the "Account Groups" dialog window
---
Enabling an Instrument

The final step is that you need to tell NinjaTrader which instruments (that is, which symbols) should be sent to Collective2. Because you are allowed to specify which symbols to send to Collective2, and which symbols not to, this allows you to track all sorts of symbols on NinjaTrader, but only send signals for one particular thing (for example, @ES).

Unless you specifically tell NinjaTrader to send signals to C2 for a symbol, C2 will not receive anything. Thus, the following steps are very important.

You must enable an instrument by 'tagging' the C2 symbol with an asterisk (*) prefix. This ensures that only orders for those instruments you have enabled will be routed to C2.

From the NinjaTrader Control Center window, select the menu Tools > Instrument Manager to bring up the "Instrument Manager" window

Search for the instrument you wish to enable, highlight it and pres the "Edit" button to bring up the "Instrument Editor"

In the "Instrument Editor" window, select the "Misc" tab and scroll down to the "Symbol Map" section

Next to "Collective2", add an asterisk (*) in front of the C2 symbol map name (MSFT would be *MSFT). (The picture above shows the @ES symbol before you add the asterisk.)

The picture above shows the symbol after you add the asterisk. Now all NinjaTrader trades for @ES will be sent to your Collective2 system.

Press the "OK" button

Press the "OK" button once more

---

You are now set for NinjaTrader to submit orders to C2.

C2 orders will be placed when you execute a real-time order within an account that is assigned to a C2 Account Group and the traded instrument has been enabled.

You MUST disable an instrument if you do not want C2 orders to be generated.

Remember that you must use a real-time quote provider. Simulated/demo quotes will not work with C2 order entry.

Need support?

We love the gang at NinjaTrader, and are thrilled you are using their product with Collective2. But remember that NinjaTrader is a separate company, unaffiliated with Collective2, and so you will need to contact them directly for NinjaTrader-related support issues.

Please contact: support@ninjatrader.com.